About David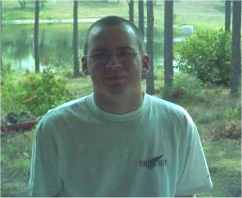 My name is David Brodzenski, the owner and webmaster of DB Web Creations. I live in Crestview, Florida, and have been designing and implementing websites for approximately five years. You can see some of the commercial sites I've done in my Portfolio.
I am extremely well-versed in computers and programming languages; I hold an Associate of Science degree and Bachelor of Science degree in Computer Science from Troy University. I've studied and used HTML 4 and 4.01, XHTML 1.0 and 1.1, CSS 2, C/C++/C#, Visual Basic 6, Visual Basic .NET (ASP.NET), Java, and COBOL. I've also studied database design.
I use Notepad almost exclusively for HTML, CSS, PHP, and Javascript coding, as well as Visual Studio .NET 2003 for ASP and Adobe Photoshop for image work.
My site design philosophy is simple: a well-designed, color-coordinated site functions much better and holds more visitors than something flashy with all the latest bells and whistles. Too much scripting or graphics or Flash can bog down a site's loading time, driving away impatient visitors who want what they want NOW. These elements are enormously helpful, in moderation, and this is the approch I will take when designing your site.